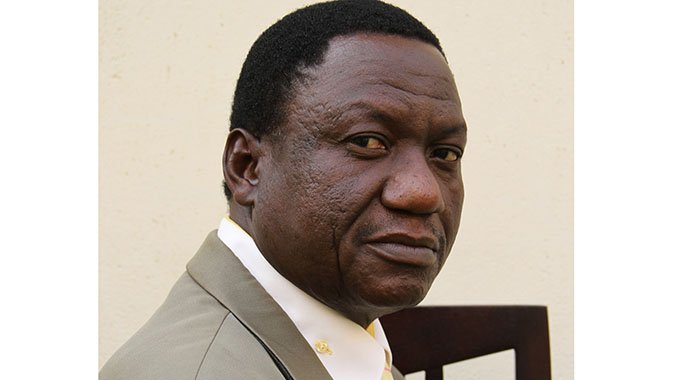 The Media Alliance of Zimbabwe (MAZ) is optimistic that the appointment of Makonde legislator, Kindness Paradza as Deputy Minister of Information, Publicity and Broadcasting Services provides an opportunity for the media law and policy reform ongoing process to gather momentum towards the liberation of the sector. Paradza was among Ministerial appointments made by President Emerson Mnangagwa on the 8th of February.
In welcoming Paradza's appointment, MAZ is hopeful that Paradza's experience as a journalist and instrumental member of the Parliamentary Portfolio Committee on Media will add value to the government's media policy framework and that he will continue to champion the rights to media freedom, access to information and freedom of expression espoused in the country's constitution.
MAZ notes the critical role that Paradza has played in defending media freedom by firstly openly opposing the Access to Information and Protection of Privacy Act (AIPPA) and more recently championing an industry led regulatory framework anchored on the principle of media self-regulation during the second reading of the Zimbabwe Media Commission (ZMC) Bill.  The ZMC Bill has since been passed in Parliament and there have been widespread consultations on the proposed Media Practitioners Bill that is expected to give effect to the co-regulation of the media.
Against this track record, MAZ is hopeful that the newly appointed Deputy Minister can hit the ground running and that he will be a strategic player in addressing the well documented challenges that the media sector is facing. The media and information sector is constricted and there is need for holistic transformation anchored on set democratic standards espoused in the Constitution and international law.
To this end MAZ reiterates the following recommendations, which we bring to the attention of Hon. Paradza and the Ministry:
Government should expeditiously and genuinely reform all laws and practice that negatively impacts on the sector
The country's media, particularly the broadcasting sector must be opened up to genuinely independent and community based initiatives
All state-controlled media should be transformed to public service media in line with the Constitution and democratic practice
The country's internet regulatory framework and digital security laws must be democratic and allow for citizens to enjoy rights to communication, access to information and free expression in a secure environment both on and offline
Government should address the sustainability challenges that the Zimbabwean media is currently experiencing worsened by the Covid 19 global pandemic. MAZ submits that this could be through the establishment of a media development fund and review of the multiple tax regime
Media laws should make it mandatory for media organizations to enact and implement gender sensitive policies that ensure a safe working environment for male and female journalists and effectively ensure women representation and empowerment through the media
The safety of journalists must be guaranteed and respected by both state and non state actors and the safety of journalists must extend to enhanced safety nets to protect journalists from the Covid 19 pandemic
MAZ submits that these demands should be supported by a highly professional media sector that maintains the ethical standards and the Alliance hopes that Hon. Paradza will continue to promote the principle of self-regulation as the most democratic and affordable form of ensuring the media plays its watchdog role effectively. – Ends