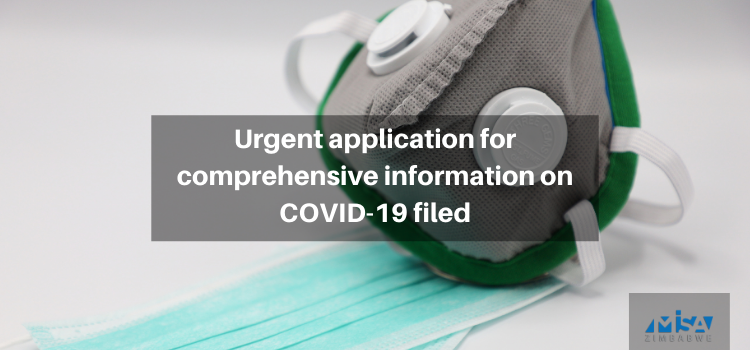 MISA Zimbabwe has filed an urgent application with the High Court for an order compelling the responsible ministries to widely disseminate comprehensive information on both private and public testing, isolation and treatment of COVID-19.
The Minister of Health and Child Care, and the Minister of Information, Publicity and Broadcasting Services, are cited in the application as first and second respondents respectively.
In its application, MISA Zimbabwe says the information and reportage being disseminated on the current public health situation in the country is incomplete, uninformative, and inadequate.
In that regard, MISA Zimbabwe contends the current information fails to take into consideration the requirements of all citizens in Zimbabwe.
This application comes on the backdrop of an earlier one filed by the organisation in April 2020 wherein the High Court ordered the two ministries to 'publish and disseminate on all available platforms, the daily COVID-19 updates in all the official languages.'